The Pattern Scars has just been nominated for a Sunburst Award.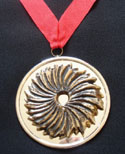 This particular award is close to my heart. For a   couple of years, Lesley Livingston, Adrienne Kress and I lent our bespectacled, sequined charms to the Sunburst auction (photos unavailable, just because). In 2007 I was on the Sunburst jury; among the stacks of books that arrived at my house was one called Blindsight*, which I probably never would have read, otherwise (it being hard science fiction and all).
Yes. This is a special award for a whole whack of reasons, both personal and cultural.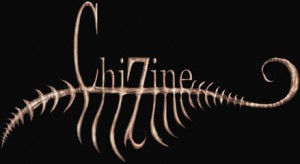 This year I'm nominated alongside ChiZine authors David Nickle and Michael Rowe. You may recognize their names from the Aurora nominations, too. Ah, ChiZine; CZP; publisher of dark, disturbing, surreal fiction – you're the winner, whether or not any of us actually wins.
2012? Pretty okay so far.
*It didn't win. Peter mentions this from time to time.