I came late to Stephen King. I'm not sure why: it's not as if I've ever had anything against commercial genre fiction. What I am sure of: I've just discovered, however belatedly, that I get a profound kick out of his books—all of them, even the ones people tell me are generally understood to be bad. His characters are transcendently accessible. His small towns are deliciously creepy. His possessed cars and flying Coke machines and biggest fans are funny in a macabre way, and macabre in a funny way.
In addition to the novels, I've recently read his On Writing, after years of being commanded to do so by students and colleagues. I absolutely loved the first part, in which he (in transcendently accessible fashion) describes his authorial trajectory, from kid to teenager to man-who-threw-out-Carrie. There were many aspects of the second part—the part about the craft of writing—which made good sense, but there were a couple of others that made me balk.
Like this one here:
If possible, there should be no telephone in your writing room, certainly no TV or videogames…If there's a window, draw the curtains or pull down the shades unless it looks out at a blank wall. For any writer…it's wise to eliminate every possible distraction…When you write, you want to get rid of the world, do you not?

Well, no.
When I was a teenager, I had a big IKEA desk, white-topped, with fetching yellow drawers underneath. I remember getting it, in grade 7 or so. Remember setting up all my stuff in neat piles and rows, ready for a long, graceful dive into homework. Except that when it came right down to it, I belly-flopped. I fiddled with coloured pencils and rolled my desk chair back and forth, sometimes while spinning on it. I listened to the castors on the parquet floor, because that was just about the only sound in the room.
After a few weeks of this, I abandoned the desk's vast, white, uncluttered expanse. I set myself up on my bed, cross-legged, books spread around me, radio on. This horrified my mother—and yet eventually, presented with empirical, test-results-based evidence, she had to admit that it was working for me.
I wrote Rowansong in my backyard, stretched out on a chaise lounge (in a quixotic quest to obtain a perfect, golden tan, rather than a cooked-lobster burn), or sitting on the front stoop, or at my desk in grade 9 Latin class. I wrote The Pattern Scars on the 504 Carlton streetcar every weekday morning. I wrote The Door in the Mountain in cafés and pubs; the second volume is taking shape in the very same places. I've only just started writing at home, and it still doesn't feel quite right. I need distraction. Ambient noise: traffic, other people's conversation, music, TV.
One of the things I ask students to do, in their first class with me, is answer these questions: What's your ideal writing space? What's your real one? The answers vary wildly, and make for thoroughly enjoyable and enlightening conversation. The upshot: there are any number of possible writing spaces. The only wrong ones are the ones that stop working for you—which is to say, the ones in which you stop working.
Another paraphrased King prescription*:
The first draft of a book—even a long one—should take no more than three months.
My first book took me six years to write. Granted, I never imagined it would be published—but it was, three years after I'd finished it. All told, a ten-year gestation period—which is, admittedly, a ridiculously long time. The first draft of the second one took about ten months; the third, two years. I truly don't think that any of these books suffered for not having been drafted in three months. I'm a slow, careful writer who produces pretty polished first drafts—surely that counts for something? Plus, there's life: that thing that's happening, as you're drafting. That thing that has jobs in it, and friends, and maybe kids, and books by people who aren't you, and, yes, television. Should I feel guilty as I'm burning through True Detective**, because I should be writing? I've decided, for myself, that the answer is a resounding "no." I'm pretty happy with the balance I mostly manage to strike, working and playing, creating and consuming. I'm okay with my 300 words a day, four days a week, because eventually, and hopefully by deadline, I'll have a book.
Longhand or laptop? Café or white room? Music or silence? Agent or no agent? Commercial publisher or small press? Chocolate or vanilla? Like Stephen King, I'm extremely happy to tell people what works for me. Unlike him, I'm totally uncomfortable saying what should work for them.
This may be as prescriptive as I get:
If something's not working for you, shake things up. Don't get so fixated on routine and method, so wedded to Writing Rules imposed by self or other, that you end up wordless and guilt-ridden.
I'll close with a mention of my Younger Daughter (who's about to turn 12). I used to write on beds and stoops and in Latin classes; and lo, here sits YD on the bed beside me, half-watching The Simpsons, half-drawing in her sketchbook. Part of me wants to tell her to concentrate on one thing or the other, but I don't. I figure something fairly okay will take shape on her sketchbook page. I'm not prepared for this, her depiction of a stoically weeping Benedict Cumberbatch (Cumberlock?):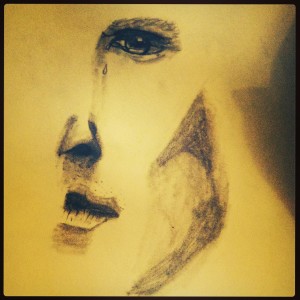 Brava, distracted-yet-effective YD. Brava.
*He does say, at several points in the book, that these are recommendations, rather than rules—and yet they certainly come across as rules. Or maybe that's just me being overly sensitive to his confident, bluff tone. I'm sometimes at ease only when I've prevaricated my way into an entirely new stance. (See? I just did it.)
**Oh my god, this show. It may require its own blog entry.
In November 2012, I wrote about bunny love. At the time, Bunbun, aka Slippers Houdini, aka The Probe, had just been diagnosed with head tilt disease. I felt moved by what we were certain would be her imminent demise to write about bunnies in general, and about the sweetness of Bun's bond with Bubsie. (There are many "b" words, in the rabbit world.) Two months later, Bubsie, a two-year-old, energetic, amorous, sleek little creature, died in his sleep. I'd never seen such a thing: a rabbit in an attitude of complete relaxation (lounged on his side, paws out in front and out behind, white belly showing, eyes half-open), completely stiff with rigor mortis.
And Bun, who could barely keep herself upright, whose head was wrenched at a permanent 90° angle, her "lower" eye closed and blind forever and her upper eye constantly infected—Bun abided. She abided for a year and three months. She died yesterday afternoon, one year almost to the day after Bubsie.
Back in June of 2007, the last thing our family needed was a rabbit. Frankie Bun had died at the ripe old age of 10ish many months before, and my then-husband and I agreed: no more pets. The girls were young. The marriage was foundering. Yup: a rabbit was definitely the last thing we needed.
So anyway.
That first weekend in June, as my father was preparing to drive the girls and me home from my parents' place, someone (maybe him, maybe my mother) said, "Look! Is that a rabbit…?" It sure was. It was a rabbit with an impertinent butt and saucy, flicky back feet: Look at me! I'm under a car; now I'm bounding onto someone's lawn; now I'm under the same car; now I'm under a different car!
"Oh yes," said the neighbour who owned one of those cars. "The rabbit. It's been around for three days; I have to check every time I want to back out of the driveway. I'm calling Animal Services tomorrow."
I felt a tug on my skirt. Elder daughter (ED), seven years old, looking up at me with big eyes. "If we catch it, can we keep it?"
"No," I said. "Probably not."
Pursuing rabbits who are hopping full-tilt away from you is difficult, even in the confines of a single room. Outside? Well, let's just say that there was no dignity, in this particular chase. Not for me, anyway. The rabbit ran, binkied (twisted in midair so that, when her paws touched ground again, she was going in a completely new direction), ran some more. My sister and I tried to corral her; no luck. People were gathering behind us on the sidewalk. Both daughters were shrieking, "Over there! Over there! Catch it catch it!"
In the end, she simply got tired. She flumped down on her belly behind the front wheel of a car that was parked on the street. Her furry sides were heaving; her nose was twitching double-time. My sister got down on her stomach on the other side of the car and slowly, slowly extended a crutch my mother had dug up in their basement. Crutch prodded rabbit, very gently, in the side. Rabbit twitched. Crutch prodded. Rabbit sat up and hopped two inches closer to me. I lunged.
The softest place in the universe is the hollow right behind a bunny's ears. As I held this one by the scruff, I remembered this.
The observers applauded. We put the rabbit in an ancient metal cat cage my parents also had, in that treasure trove of a basement of theirs.
ED leaned against my legs. "Now we keep it, right?"
"I don't know," I said, trying not to look into the rabbit's big brown eyes.
"I'll call Animal Services right now," that neighbour said.
"No," ED said, her voice wobbling. "You caught it, so we get to keep it!"
"Agh," I said.
The rabbit came home with us, in the ancient cat carrier. We'd tossed Frank's old cage and had to improvise an enclosure with Rubbermaid bins and furniture. The rabbit (a she, we'd determined) escaped. Again and again, she shimmied out somehow, and ended up behind the TV, nestled amongst delectable electrical cables. Hence the "Houdini"—but we didn't actually call her that. She was always Bunbun—that is, until Peter dubbed her "The Probe."
She came with me when I moved out of my first-marriage bungalow and into an apartment, two months later. She lived in the girls' room.
"Mommy!" ED called one day. "We just found a tattoo in Bunbun's ear!" Faded blue ink; letters and numbers: a breeder's mark. "So," she said, musingly, "Bun has a mysterious past." A purebred rabbit who'd been dumped from a car onto a sidewalk at 6 a.m., one day in June 2007, with two other rabbits. Those two disappeared. But Bun abided.
Two nights ago, we wrapped her in a towel and brought her to bed with us. We didn't think she'd make it until morning, but she did. She wheezed, seeping and stinking with an infection that had taken hold in what seemed like mere hours. She kicked a couple of times, and I had to rearrange her. When I did I felt the horrible, stark ridge of her spine and her twisted, jutting shoulder; I saw her face, whose features (eyes, nose, lips, jaw) had all warped to such an extent that they seemed to have migrated. But the place behind her ears was unchanged. So were her big back feet.
We made an appointment with the vet for 6 p.m. She died around 3.
"I'm getting used to death," younger daughter said yesterday. "But that doesn't mean I'm not sad."
Oh, Bun. The universe was a little bit softer, with you in it.
And so I arrive again in a part of the first-draft woods I know all too well. The "OH MY GOD HOW IS THIS GOING TO END?" part.
I always assumed that A Telling of Stars would remain an under-the-bed manuscript, destined for reading by my lucky children, and their lucky children, if I was lucky. No one was waiting for me to turn in the manuscript, so it took me six years to write. I had no idea how it would end—but it wasn't just the ending I didn't know: it was what would be waiting for my young protagonist from the moment she fled the beach where she'd grown up, and every step she took after that. I knew barely more than she did, for the longest time. But at last I got her across the sea, which had been the only certain thing, for years—and then I finally had to sit down and plan. It took me months to figure out Jaele's fate. I struggled and fought, filled pages with scribbles and scratchings-out. It took a coffee house concert by a friend of mine to calm me down. Somehow, sitting in the dark, listening to cello and guitar, I started to understand what the ending had to be.
Then came The Silences of Home. This time, in order to get an offer from Penguin, I had to produce a plot synopsis. A detailed one. I remember going a little hysterical on my editor over the phone: "I've only written 80 pages! I barely even know what'll happen on page 81!" She was, as ever, firm but reassuring. "We know you're capable of finishing a book: just write something. Something plausible. It doesn't matter if things turn out to be way different."
I took myself off to the Royal Ontario Museum, mere days before the synopsis was due. I was miraculously kid-less: I'd dropped one daughter at daycare; the other was home with a neighbour. I sat on a bench in the Egyptian exhibit and chewed on my ballpoint pen, staring from a painted frieze to the blank notebook page on my lap. I wasn't dealing with just one main character, now: I had to figure out arcs and endings for five. Why the hell had I been so ambitious? Why had no one told me that the delight of creating five points of view would result in pen-gnawing paralysis among sarcophagi?
I ended up writing something. Pages and pages of something, in fact. I submitted it, and Penguin made me an offer, and the synopsis got filed somewhere, never to be referred to again. I kept writing the book—a little frenziedly, since this time I had a deadline that was closer to six months than six years. The plethora of POVs continued to thrill me. I continued to have no idea where it was all going. 70,000 words, 80,000 words, 85,000—still no idea, but I'd need to figure it out soon. I whined to family and friends. I jittered and frittered away my precious 1.25 hours of writing time-per-day. The due date was still a couple of months away, but it didn't matter: I was terrified.
And then one of the friends to whom I'd whined suggested we go see The Return of the King. I'd already seen it, but this didn't matter: I'd buy myself three hours of escape in Aragorn's stubble (and subsequent kingly beard, which never did do it for me as much).
In fact, what it ended up buying me was clarity. Because I'd seen it, I didn't need to focus—and yet, even as I wasn't focusing, I was awash in multiple points of view and sweeping vistas and a story that was ending. I sat in that theatre, and my own five strands started to knit. It wasn't an epiphany (not an on-the-spot Erin sweater), but it was enough. I left there, once Sam Gamgee's round door had closed, and I went home and made a chart of possibilities, and very quickly I narrowed these down, and in the end I handed the book in two months ahead of deadline. (The ending, by the way, looked nothing like the one I'd cobbled together at the museum.)
The Pattern Scars marked a return to my first-novel non-method: "Oooh! Here's an idea; here are some images; just start writing!" Two years later, at 95,000 words, I was still in familiar territory: "OH MY GOD HOW IS THIS GOING TO END?"
This time I didn't go to a movie: I went to Rivendell. True, there was a certain Tolkienian consistency there—but this Rivendell was a house in Prince Edward County, Ontario. A house inhabited by two beloved friends; a house backed by woods (and a Gandalf carving!), and a pond (frogs!) and high pasture (tiny white snails!). I'd paced the fern-thick forest paths in previous years, trying to come up with a beginning; now I went in search of an ending. And, at some point between the paths and the martinis, between sunlight and dark, I found two. I made a chart. "Nola lives" was one column. "Nola dies" was the other. I sat cross-legged on the bed, while hummingbirds dive-bombed the feeders above the porch and tree shadows lengthened on the road up to the house. I figured it out.  This wasn't an epiphany, either; it was months of conscious and sub-conscious wondering (/fretting), finally easing into certainty. Not that that made it any less fantastic.
The Door in the Mountain, which will be out in April, is volume one of two—so while the book ends, the story doesn't. And that's what I'm into now: the actual ending. You'd think that, because I plundered a myth this time 'round, there'd be at least one clear way to wrap things up—but nooooo. The due date's still a few months away, but that doesn't matter: I'm terrified. It's a stupid kind of terror, since I've been here three times before, and there's always been a catalyst ex machina. I have to trust this scattered process of mine. And yet.
The sounds of cello and guitar in a darkened café; a movie theatre; a house in the country. No pressure, process, but what'll it be this time?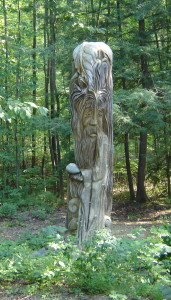 Hawthorne, Nebraska probably reminded moviegoers from all over North America of Fill-in-the-Blanksville. It reminded me of Essex, Ontario. The single road that crosses railroad tracks and passes some silos and a water tower before it becomes, briefly, Main Street, then reverts again to a numbered route that runs straight through flat farmland. Main Street, with its tavern, its Family Restaurant (Chinese-Canadian, perhaps), its grocery store and hardware store and liquor store and drug store. In gridded squares off Main Street, the houses, with their cushioned chairs that rock but don't recline; their floral-print couches draped carefully, back and arms, with crocheted doilies; their decorative wooden cabinets filled with tiny, collectible spoons, and glass bowls filled with gritty, plastic fruit. The houses, with their old people. They've known each other for decades and decades, these old people, and they have names that no one has now (Weltha, Cecil, Nelda, Betty, Delmar). They don't seem to talk about anything except the weather (all of them), cars (the men), and who's doing poorly (the women, stage-whispery and head-shaky). They ask their visitors half-hearted questions about life in the Big City and make vaguely disapproving noises at the answers. They don't change, but you do: every time you show up, at Christmas or in July, they exclaim at how much taller you are and say you must know, now, what you want to be when you grow up. (I started answering "a writer" when I was about 10. My Essex grandmother always replied, smugly, "Oh, you'll change your mind." At which point I always thought, indignantly, "Why even bother asking?")
I remember being shocked whenever I saw another child, in Essex—because surely there couldn't be children there; it was a small, colourless place whose children must have all grown up and moved away long ago, as my father had. It was a place where old folks died, all the time; I knew this for certain because my grandmother took me to funeral visitations, some for people she didn't even know. But lo: there were children, both in town and living on the dusty-looking farms outside of it. I could tell because some of the houses there had toys in their yards: trampolines, wading pools, swing sets.
A few weeks ago, at around the same time Peter and I saw Nebraska, we started watching Six Feet Under. I caught the first season-and-a-bit when it originally aired, but we're now well into season three, and un-viewed territory, for me. Strands of movie, show and Essex County are now weaving (possibly knotting) in my head.
In the Fisher house, as in those funeral parlours in Essex, and, inevitably, in Hawthorne, there are old, freshly coiffed people in coffins, and there are kids who've grown up and come home again, even if only briefly, to floral-print couches and meatloaf and possibly Jell-O salads with pineapple and mini marshmallows in it (and, in my grandmother's case, shredded iceberg lettuce underneath, smeared with Thousand Island dressing). (Seriously.)
Sometimes the deceased in Six Feet Under have left particular instructions for the clothes they'll wear, in their open caskets. Sometimes they haven't, and it's their children or spouses who care desperately about (even fight over) the clothing, the earrings, the hair. I've never thought of myself as someone who'd care even a little about such things. And as for open caskets—ew. But then my grandmother died. And when I looked down into her open casket, at her adeptly made-up face, her thin but well-coiffed hair, her floral-print dress, I took myself utterly aback by crying. And there was the crowd, too—the many, many people who filed up to us and took our hands and told us what a fine, stern, impressive woman she'd been.
"She would have loved this," we said to each other, all wobbly and laughing. "God, how she would have loved this." (Though not that particular use of "God", which, when we were kids, would have made her snap our names and then purse her lips. But here's a poignant, fascinating thing: when she got dementia, she went back—waaay back, to a time before she'd been Born Again. For the last few years of her life she was gentle and smiled a lot and never, ever mentioned Jesus.)
The only thing missing, in her coffin, was the giant handbag.
Afterward we followed Main Street out of town until it turned back into a number, running straight through flat farmland. Kilometers later, in Cottam Baptist Church, we wobbled and laughed all over again—because there, arrayed in rows on a couple of long tables, were bowls and bowls of Jell-O salad: green, red, and orange Jell-O, studded with maraschino cherries, pineapple, mini marshmallows, slimy halved grapes and tiny cubes of Granny Smith apple.
Hawthorne, Nebraska. Essex, Ontario. Open caskets. Old people with old-people names: Weltha, Cecil, Nelda, Betty, Delmar.
And Pearl.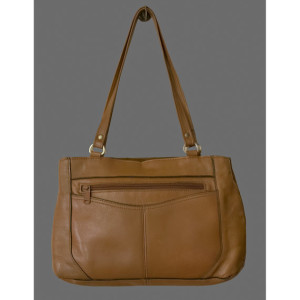 Ever since Chip the Cat died a couple of weeks ago, I've been trying to figure out how to write about it. Not his death, only: the others I've witnessed. And not just those: the births, too. Because I've been thinking, in a helpless, formless way, about how our bodies fight to be born, and to die; about struggle: how we're told we should face it, and how we actually do.
*
They're not 'contractions'; they're 'surges.' Take away the negative connotations. Manage the pain by imagining your body as a rose, unfurling bit by bit to the sun that is your labour, your baby. Be centred and calm. And hey: you might even have an orgasm! Many women do, in labour!
I tried so hard to listen to words like these, as my first baby's birth approached. I wanted to believe them—even the ones that made me wince because they were so clumsy and trite. I knew there would be pain. I told myself that I'd be dignified and quiet, like the women in the birth videos I'd watched. Dignified, quiet, rosy, surging with strength and orgasms.
Near the end of that first labour of mine, some tiny, lucid part of my brain thought: "Who's screaming like that? Geez." A few moments or hours later, that lucid part thought: "Oh man. That's me."
I was not a rose. I had not a single orgasm. I was a yowling, writhing beast (nope—no meds) with a brain that had shrunk to pinprickedness within the vista of pain that was my body. "I" was gone. Small-scale time was gone; what was left was primordial and forever. The body "I" had been in was fighting, scrabbling, straining, making all sorts of noise and expelling all sorts of fluids.
But then I started to push, and I remembered what time it was, and I saw my sister's face at the foot of the bed, and it was my baby who was doing most of the struggling. I'd seen that model pelvis, in my prenatal classes; I'd seen how the poor floppy fetus-doll had to contort to get itself free. (Stupid bipedalism, with its morphological demands.) It took my real baby only 20 minutes, but they must have been insanely difficult ones. She was compressed, trapped; she was pushed down, inexorably and without any say in the matter. She barely cried, after my body had expelled her. She lifted her bald, bloody head from my chest and mewed a bit, then flopped down again, as weak and exhausted as I was. And I, fully returned to "me"ness, crooned and cooed—back in residence; back in control.
I've been at about 25 labours other than my own, and I know how different birth can look. Some women, even without pharmacological assistance, go very, very quiet. One of these, after yet another intense, silent contraction, grabbed my hand and whispered, "I think I'm going to die. When will this end?" I don't remember what I said. But not even an hour later, her own baby girl was lying on her chest, and she was laughing, beyond weary, her mind returned to her body, so that both felt like hers again.
*
Why can't she just accept that she's dying? Why can't she make peace with it? It would be so much easier…
In early 1999, when I got pregnant, my best friend Alison already had cancer. In enormously distressing parallel, our bellies swelled. While I expanded everywhere, though, she shrank. My hair grew thicker; hers fell out. But we both slept a lot, then had trouble sleeping. We both went off food, got cravings, felt better, went off food again. Our bodies reacted together to two very different sorts of invasions.
Oh, Dylan Thomas: you wrote them—those words about not going gently. And Alison didn't. She was the sweetest, happiest person—and she couldn't accept anything except the injustice. "I'm 30. 30! How am I supposed to be okay with this?"
When she finally did admit to me that she was going to die, it wasn't a relief to either of us. It was real, and it was terrible, and there was absolutely no catharsis of any kind.
At noon on the day she died, she was agitated: her clawed hands swiped at mine; her cracked lips moved; her eyes (blue and black and yellow) widened and widened and refused to close, even in a blink. She moaned, low and rhythmically. Her body was stiff, convulsive, so delicate and defiant, after days of comparative listlessness, that I went back to the hospital that night. She was still, by then. Her eyes were half-closed; they'd given her a sedative, after her sister had arrived, at long last, from out of town. Her sister had gone home, by the time I arrived. I hunkered down beside her, and her husband said, "She's drooling" and we watched the clear, thin stream turn dark brown and molasses-thick, and someone yelled, and someone got the head of the bed up so that the fluid would drain somewhere—and her bird-chest rose, and her head lolled, and then her bird-chest stayed hollow and low, and even as the fluid continued to trickle, that was all.
*
He was old. He'd had a good life. At least he wasn't sick; he didn't have to suffer.
My sister and I lay on a pullout couch and listened to our grandfather dying, in the next room. The verb should definitely be past continuous: he was dying. It was loud, and it took a long time.
He was 93. He wanted to die—he'd said so countless times, usually on his birthday, with a wry, sad smile beneath his pencil mustache. "I never wanted to live this long…" And yet when the time came, "he", at last (it seemed), was gone—but his body fought. And fought. It moaned: rising, peaking, fading sounds that repeated and repeated, for hours. Everything was suspended, hanging in some primordial place where such things happen, again and again, forever.
The moans stopped sometime after the sun rose. The room was bright as my mother, my sister and I stood looking down at him—at the body on the bed. The morphine drip had been turned off. His breathing was slow, slower. Thick brown fluid oozed out of his mouth, and I said, "This is what happened with Alison, right before…" Later, my mother told me this had reassured her—because what do you think, when you see thick brown fluid and you've never seen it before and you're so painfully, helplessly present, watching someone else who isn't, any more?
Except that I can't know that. Maybe grandpa was still there, behind the paper-thin eyelids. Maybe he thought, "Well I'll be darned: there's a red-breasted nuthatch on the bird feeder I had the girls put up outside my window!" or "ohthankgodit'snearlyoverthankgod"
But all I could see was his body's struggle, and its stopping.
 *
He had a good life. He was lucky. At least he went peacefully.
Chip the Cat was given an injection—a sedative, so that he wouldn't feel the killing fluid when it went in. Only he didn't react to it the way he was supposed to. He growled and whined. He twisted around between us until we let him jump down off the vet's couch. He wobbled, stumbled, sank onto his haunches before he tried to walk some more. His eyes were wide, all pupil. He dragged his leukemia-wasted body around the room until he found the darkest possible place, behind the toilet. Then he hunkered down. Waiting? Feeling what? Knowing what?
When the killing fluid went in, 15 minutes later, he didn't flinch.
An hour later, when Peter lifted Chip's body up to carry him outside to the waiting hole, there was a rush of fetid air.
A rush of rot; a blurp of placenta; a slow, darkening, thinning stream. Bodies struggling, striving, surrendering.
*
 "Why?' is always the most difficult question to answer. You know where you are when someone asks you 'What's the time?' or 'When was the battle of 1066?' or 'How do these seatbelts work that go tight when you slam the brakes on, Daddy?' The answers are easy and are, respectively, 'Seven-thirty in the evening,' 'Ten-fifteen in the morning,' and 'Don't ask stupid questions."
― Douglas Adams, The Salmon of Doubt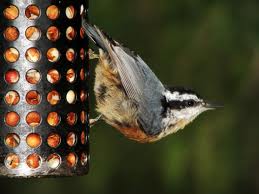 The girl strides down the hall, her knapsack slung over one shoulder. It's a full knapsack, and it drags her back down into an odd, Quasimodo-ish shape, but she doesn't care: one-shouldered is the only way to do this. She strides. She knows where she's going—locker to math wing to 3rd floor English class to basement weight room to locker to cafeteria to music room to locker to back field. She imagines one long tracking shot, capturing every step. She thinks, "None of this will be important, someday, but I want to remember every second of it." She's a romantic realist, and she plays the trombone, and she loves high school. Even the hunkering down outside the gym, waiting for the surge that will signify open doors and imminent exam. Even the tests, the essays—the things that make her sit cross-legged on her bed (to her mother's chagrin), flipping textbook pages and writing line after line on three-ring binder paper. Especially the grade 9 Latin class in which she works on her novel (on three-ring binder paper) when she's finished with Sextus (puer temerarius!) and Flavia and their dog Latrax (Latrax latrat!). Her Latin teacher walks up and down the rows; she sees the girl writing words that are, at best, Latin cognates, and she smiles. It's OK. It's good. The girl writes stories and novels and does homework and plays trombone and sits with her friends outside the music room doors; she reads Shakespeare and Golding and Sartre and masters, briefly, the arcane hieroglyphs of trigonometry, before she burns her math notes and pitches the remnants into a garbage can on the back field, having dropped this nemesis of a subject forever. She dissects no frogs or fetal pigs, having dropped science before this became necessary. She is happy in a way that she knows people (maybe even she) will roll their eyes at, in the not-too-far future. She longs for that tracking shot; for an image of her navigating, striding, going places.
*
I just got back from parent-teacher night at my daughter's high school. And by "got back from," I mean "hightailed it from said high school to a fabulous gastropub a few blocks north and west of there."
Parents shouldn't be disingenuous or precious or otherwise deny-y: evenings like this one really are as much about parents as they are about their children. It's just another level of navigation—and I wish there were a tracking shot for this, too. Me, following my kid through the hallways she knows. The lockers. The cafeteria. My kid saying, "It's so weird being here at night"; me remembering having had the very same thought (and wondering, now, what my parents were thinking, when they followed me). The things that were mine, the things that are hers, right this moment—some that match; others that don't.
And that's OK. It's good.
My sister and I decided this, the other day: reading Wolf Hall is just like watching Game of Thrones. So many names; so many places; a world that's impossibly evocative, while also being utterly confounding. Granted, I'm not all that smart when it comes to anything Epic. Fair warning, future students o'mine: if you're writers of sagas, I will scrupulously line edit them, and I will say things like, "I think you should put a section break here, and use italicized present tense for the magic" or "This part is slow"—but I will never say, "I'm wondering why the genesis of the feud between the Houses of Sokartates and Teliae is attributed, on p. 382 of volume I, to the perfidy of the forty-third Viscount while in Ullnaria, whereas Teleonides III says, on p. 740 of volume II, that it all started at the Rock of the Lesser Seer, fully a generation earlier." Nope. I won't catch anything like that. I process political intrigue the way I used to figure out algebraic equations—which is to say, not at all.
Anyway. Wolf Hall and Game of Thrones.
The imagery of the latter keeps me vaguely grounded. The desert: ah, it must be Daenerys. A dungeon, and implements of torture: oh, it's that wan young man who beheaded the old guy in Winterfell (for I recognize Winterfell, always), and I have no idea where this torture chamber is (but then again, neither might the wan young man), and I forget his name, but yeah: he's that guy. I'm always both treading water and letting myself sink; I surrender to the not-getting-it, even as I rue it. (In fact, this puts me in mind of reading novels in Spanish…but that's a cuenta for another time.)
Wolf Hall's images are all on the page, but they're just as vivid as the HBO ones. Wolf Hall's world is imagined but not made up: it's 16th century London; it's Henry VIII and Anne Boleyn and baby Elizabeth: names I know, events I recognize, in a smooth-edged kind of way. Yet I'm still a little lost. People have names and also titles; Thomas Cromwell, the point-of-view character, is almost always simply "he", surrounded by countless other "he"s. All those archbishops and foreign-yet-related royal types. The Lutheran heretics. The estates and palaces, the Tower and the barges. It's all a wonderful, dizzy blur.
When I'm treading water, I cling to character and scene. There's much to cling to, in this book: moments of unbearable poignancy, amongst the intrigue; moments made more poignant because the narrative voice is so poised and cool. It's a carefully constructed paradox, which, in lesser authorial hands, would irritate me. But Mantel makes it work. I surrender.
Also, I think a lot about pain and waiting.
The story of Henry VIII and his wives is one I internalized so long ago that discovering it again, in Mantel's hands, is an epiphany: simultaneous dramatic irony and discovery. I was a teenager when first I internalized; now I'm not, and I've had two children. Anne Boleyn is pregnant, and everyone knows it's a boy—there's no way it couldn't be, given the blessedness of the union—and nine months go by, and the reader writhes and revels, waiting. I waited, twice. I chose not to avail myself of the ultrasound technology which would have had Anne cast off well before Elizabeth emerged—and when my own daughters emerged, there was only joy. I try to imagine what Anne's pregnancies must have been like. All the prayers and invocations; the certainty of king, courtiers, priests, and maybe herself, because everything depended on those first few seconds; that first glimpse of the slippery, pinkening baby. (Of course, Elizabeth had the last, ruffle-collared laugh.)
And then there's the pain. Implicitly, the pain of birth; explicitly, the agony of death. An old woman burned. A young man burned. Thomas Cromwell the quiet, aching observer. And although I've read about such deaths countless times before, it was this quiet voice that truly brought them home to me.
I might not understand the nuances. I might flounder in the Epic swells. But when Daenerys' dragons fly; when the boy Thomas gathers greasy bone from burned-out fire, and the baby Elizabeth squalls at her mother's feet—I get it. I surrender.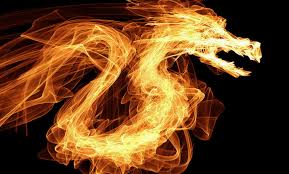 A couple of weeks ago, the wondrous Erik Mohr did several cover mock-ups for me—all of which made their way to me for comment. One was utterly, immediately right; another was absolutely lovely. The resounding first choice was nixed, utterly and immediately, because it wasn't Young Adult enough. For those of you who might not understand what that means, take a look at this blog entry. What you'll see is photo-realistic bodies and body parts, plus a whole lot of indigos and turquoises.
So: no to Erik's fresco cover, which I adored. On to the purely lovely choice, which was a landscape: a mountain-with-lightning-bolt, a meadow, a winding stream (see previous post). "Huzzah!" Chizine and I exclaimed, both aloud and on Facebook. "This is it!"
Except that it wasn't, because this cover was, according to yet more YA experts, "too static." We needed a figure, and tauter font arrangement. I, who had just thrown the cover online, felt both chagrined and panicked. After about three minutes, I fastened on the only thing of which I was certain: the figure had to be my Minotaur. (In fact, I was certain of another thing: Erik.)
A week later, here the Minotaur is, in front of the mountain-with-lightning-bolt. He's a figure, all right. His body parts are teenage boy and bull; he has verdigris on his head (and I LOVE this: it evokes the ancient agelessness of Knossos); he's crouched, half-shifted, in an attitude that would be all coiled aggression if it weren't for his slightly lowered muzzle. He's my Asterion, and I'm so glad that those experts led us to him.
Asterion was standing before the double-axe pillar. He was naked and glistening with oil; he looked like a golden creature that had just pulled itself out of the sea. A priestess was kneeling before him, holding up a lamp. He lifted his hands. Chara bit her lower lip; she always did, at this point in the rite, because the first time she had seen it she had gasped, and the queen had glanced over at her. He passed his hands slowly through the shuddering tip of the flame. He did not flinch. Just this one pass was enough: he fell forward onto his hands and knees and changed, swiftly and silently, as the priestesses poured libations on the stone around him. He stamped his hoofs and his heavy head swung back and forth on his neck…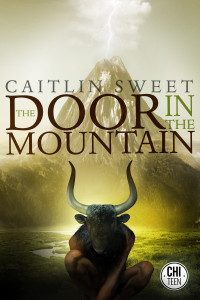 I love Old Navy. Old Navy, and Ariadne.
Let me explain (whilst also pulling metaphor out of a hat by its ears!).
Today was the day I decided I needed new clothes. This usually happens once in spring and once in fall: I'm consumed, seemingly all of a sudden, with the desire to get new things. Not a lot of things. One shirt for work, say; one pair of jeans for non-work. Today I decided I'd walk from work to Winners—brand names at serious discounts! I've had success there before, though it's rarely been quick; usually there's a great deal of rifling through racks of truly hideous garments, followed by a protracted period of change-room futzing. Today I tried on six things, and not one of them fit me. It wasn't just an aesthetic issue: the items did not fit. I thought I knew my jeans size. Six brands later, apparently not. So I hooked the uncooperative garments onto a rack and hightailed it for Old Navy.
I know what size I am there. Jeans, dress pants, dress shirts, t-shirts: it's always the same. I wish this weren't so compelling. Does the fact that it's compelling make me old and unadventurous as well as shallow? I love the shirts I found. The jeans fit me perfectly, and I love them too. The jeans are "boyfriend fit"—which, as far as I can tell, means that they're not so stranglingly tight that you lose all sensation in your legs, from mid-thigh to ankle, and bulge like a sausage everywhere else (because surely boyfriends dislike this, in a jean).
Now for that bunny of an analogy.
The familiar. The thing you've known for years, and trust, and enjoy. Old Navy jeans—and Greek myths?
I tried, years ago, to write a trilogy set in a fantastical Aegean, based upon the tragic, bloody, incestuous, cannibalistic, multi-generational story of the House of Atreus. A couple of years later I tried something else: a trilogy based on a fantastical Alexander the Great. Both of these attempts started out well enough: I loved the idea of parlaying obsessions I'd had since adolescence into something literary and adult. Only neither of the trilogies worked out that way. The concepts toppled the characters and I couldn't prop them up again. Authorial hubris? Or maybe just stories I wasn't ready for.
About three years ago, I tried again. This time I didn't start from a map or a multi-generational epic or a still-famous real person. This time I sought out one myth and settled into it. Ariadne. Theseus. The Minotaur. The labyrinth. What if Ariadne were a manipulative bitch, not a lovelorn victim? What if the bull started out as a boy? What if there were a slave girl who knew them, who watched the cruelty and the shapeshifting and ended up being the very centre of everything (including the labyrinth)? This was story at a scale that didn't scare me. Characters I knew but wasn't so awed by that I'd hesitate and question and falter.
The Door in the Mountain is what came of this. It'll be out in spring, 2014. A year after that the story will end with a second book that, for now, has no name. I'm only about 12,000 words into this second book. As usual, I have no idea how it's all going to end—but I'm sure I'll figure it out. The characters are clear; plot will follow.
So I guess I'm saying that the Minotaur myth is my happy Old Navy, while Alexander the Great is my fruitless Winners. Tell me you've encountered such an analogy before. I dare you.
*
*
[This is the Door in the Mountain excerpt I read at the ChiSeries event a week ago. No context required.] [No jeans, either.]
Ariadne could not sleep. She lay as motionless as she could atop her sheet, her arms and legs spread wide, but sweat still seeped from her skin and flattened her hair. She imagined her mother lying in her bed, one corridor away. The same sunlight would be oozing between the round pillars up near the ceiling; the same heat would be pulsing through the walls. But Pasiphae would probably be sleeping, her own skin beaded with water, not sweat.
Ariadne groaned and sat up. The paint on her walls seemed to swim: the green coils of plants and their crimson flowers; the brown of fawns and hares. "Deucalion," she said, and reached for some hair clips. He would help – he would summon a small, fresh wind that would soothe them both. But he was asleep, curled up like a cat in the chamber beside hers. Glaucus was asleep too; even the children's slave was sleeping, sitting cross-legged with her back against the square pillar that separated the boys' rooms.
Ariadne almost woke her brothers (with a single, piercing scream, right in Glaucus' ear), but then she thought, No – it's so quiet, and I'm alone – I'm the only one awake, and I could do anything I wanted…If only Phaidra didn't have a nurse, I could creep in and put a lizard in her cradle. But Asterion – he just moved into his own chamber. Yes – Asterion…
He was not alone: the girl Chara was asleep on the floor at the foot of his bed. She was lying on her back with her limbs splayed, as if she were on the finest of mattresses and not stone. Ariadne ground her teeth in annoyance. The child was always with him, when Pherenike was attending to the queen – a small, thin, dark-haired little shadow whose grey eyes were strangely solemn, when they were open. Now, though, they were tightly closed.
Ariadne looked from Chara to Asterion. At first she thought he was awake, because his arms and legs were twitching. He was facing the door but his chin was tucked against his chest and she could not see his eyes. He twitched and twitched, and his limbs made hissing sounds on the cloth. She stepped through the doorway and walked slowly toward the bed, her bare feet silent on the stone. When she was close enough to touch him he sucked in his breath and flung himself onto his back. She froze and held her own breath until she saw that his eyes were closed. They rolled beneath their lids, up and down and around. She remembered this rolling from the cave, nearly two summers ago; the very same movement, though his eyes had been open that time. She also remembered that his horn nubs had glowed like molten bronze, before. Even though his hair was much longer and thicker, she could see that it was the same now: two points of light were throbbing on either side of his head.
It was very hot in the cave, she thought. And it's very hot in here. She pressed a curl flat against her forehead, curling it tighter with her fingertip until it was like a whorl of seashell. What would happen to him if it got hotter?
Getting the lamp was easy. There were only a few slaves about, between the family's quarters and the underground storerooms, and all they did was raise their hands to her in the sign of the horns and continue about their business. She paused in the grain room, which was dark except for the flickering of oil lamps. The rows of jars soared above her head. Their shadows were taller yet. She drew in gulps of cool air, but just for a moment – soon people would be stirring.
The lamp's base was metal and she had to shift it from hand to hand as she walked so that her skin would not burn. She set it down quickly on the floor beside Asterion's bed; it clanged against the stone and he grunted and thrashed but his rolling eyes did not open. Chara did not move at all.
Ariadne stared at his walls for a bit, while she thought. The paint on them was all blues and whites: water, sky, the god-bull forming out of a foaming wave. The god-bull on the wall and the god-boy on the bed – she scowled and turned back to the lamp. Then she smiled.
The hem of Asterion's sheet caught fire almost as soon as she touched it to the lamp. The cloth melted black behind the flame, which widened as it climbed. When it reached the bed frame it was nearly as long as Asterion was, from glowing horns to scuffing feet. The fire was flowing under the arm and leg closest to the edge; it was around them, over them, in the space of a single heartbeat. He woke with a cry and lurched up on the bed, and the fire was eating at his tunic. He cried out again; his voice sounded too low, as if he were a man, not a two-year-old boy. He threw himself off the bed, straight at Ariadne. She leapt backward and he fell at her feet. Sparks caught in her skirt and she smacked at them with her hands until they died.
He gazed up at her, and in the space of one more heartbeat his eyes widened and rounded until there was no more boy in them. He heaved himself onto his hands and knees. His tunic fell away in gobbets of black and embers and his spine arched. Blisters unfurled on his skin and turned almost immediately to coarse brown hair that bloomed along his back and sides in patches that joined. His golden head had gone dark and matted too, and his horns were longer, curving out and up above folded-over ears. He scrabbled at the ground with fingers and toes that fused as Ariadne watched, their nails spreading and yellowing into cloven halves.
He turned his head – sideways, because his neck was so thick that he could not lift it up. The fire was only sparks now, spinning and settling on his furred body and on the lashes clustered around his eyes. His eyes were rolling again, white and brown and black. Ariadne thought, He can't see me. She lowered herself slowly into a crouch.
"Look at you, Brother," she said, loudly enough to be heard above the whuffing of his breath. "Look at what you are – and I'm the one who found out. I'm the only one who knows. So if you change back now – if you can just do that, no one else will –"
The beast that had been Asterion bellowed. This was not the low cry of before but a full-throated roar that startled Ariadne back onto her heels. The roar did not stop. She heard another sound – a scream, behind her – and began to scream herself because she knew she should. The children's slave ran past her. She flapped her skirt against the sheet until the flames died and then hovered a few paces away from the bull-thing. She raised her hands to her mouth but they muffled nothing. Her scream trailed into a sort of whine, while Ariadne's continued. Footsteps pounded along the hallway, closer and closer (Ariadne heard them when she paused to breathe). She squeezed her eyes shut.
"Quiet – quiet, Ari!" Deucalion, shaking her by the shoulders but not looking at her. Glaucus was clinging to the doorframe. He was already crying, Ariadne saw, and she wished she did not have to wait to say something mocking. Androgeus strode past Glaucus. He stood above the bull, who was on his side again, kicking as he roared. Androgeus knelt. He placed one hand on the creature's flank and one on his head, between the horns. He leaned close and spoke his god-marked words again, which Ariadne could never understand. The coarse hair beneath his hands turned to silver.
The bellowing and kicking stopped. The rolling eyes went still and changed shape – everything did, from hoofs to legs to flanks to barrel chest to damp, flaring nostrils. It happened in the time it took Ariadne to blink three times (she tried not to blink at all, but there had been tears with her screaming), and when it was done, Asterion the boy lay on his belly on the stone. His slender arms and legs trembled. They were covered with blistered welts, but his back was the worst: red and raw like the insides of a flayed animal. Androgeus drew Asterion's head gently onto his lap. He stroked his damp golden hair and murmured more words as Asterion gasped and sobbed. He's in such pain, Ariadne thought, and felt a rush of pleasure that sent blood dizzily to her head.
Someone was laughing. Ariadne turned and saw Pasiphae standing in the doorway. She was laughing and maybe crying – it was hard to tell whether the moisture on her cheeks was sweat or god-marked water or tears. She walked slowly to her sons and knelt by Asterion. "My little god," she said. "Poseidon's little bull – I saw him in you, just now, and I heard him in your voice." She held her palms above his back. Water dripped from them and fell on his raw skin like a mist. All his muscles bunched when it touched him, but as it seeped and spread he went limp.
"I look on you now, and I rejoice in your godhead, and yet," she went on, each word harsher than the one before it, "I hate your pain. I hate it, and I wonder what caused it. Who caused it."
The slave gasped, "My Queen, it –" and Ariadne leapt to her feet.
"It was her!" she cried, pointing at the slave. "I came because I heard him shouting and she was already here with the lamp!"
The queen's green eyes shifted. The brows above them arched.
"No!" The slave's hands were still over her mouth. "No, that's not true! Why would I bring a lamp on such a hot day? My Queen, I came when I heard the prince shouting, and it was she…"
The slave was fat. She was fat and her hair was lank and her eyes were small and darting, like a sow's – and yet Pasiphae was gazing at Ariadne now, looking her up and down as if she might actually believe the woman.
"Daughter," she said. "Tell me once more what happened."
Ariadne swallowed. She drew herself up tall. One of her hair pins was slipping out; she felt its metal tines and a wayward curl tickling her neck but she did not fidget at all.
"I heard Asterion. I was too hot to sleep; I heard him and got here very quickly. He was on the floor and she was kneeling by him. The sheet was still on fire so I put it out with my skirt – look! – there are holes in it, and my hands are all pink and burned! I screamed so that someone else would come."
Asterion coughed, and froth came out of his mouth. He was staring at her. Hecan hardly speak, she thought. He's only two. So there's no way he can understand me, either. And yet he stared at her. Chara was staring too – how long had she been awake? She was crouched with her arms wrapped around her knees, a thumb in her mouth. Her sea-mist eyes were almost as round as his had been.
Before Ariadne could say anything else, hands came down on her shoulders. They were large and blunt-nailed and covered with black hair. She knew they were her father's even before she craned up at him.
"I have only just come, and yet I think I understand this much: a slave is telling the royal family that the Princess Ariadne lies."
The slave bent her head. Her hair fell in sweat-clumped strands around her face. "I am," she whispered.
Fool! thought Ariadne, but as she did, a sick shudder rose from her belly to her throat. (Had she really been dancing in front of everyone, just this morning? Had everyone really just been cheering for her?)
"Leave this room," Minos said to the slave. His voice rumbled through Ariadne and she felt heat – flame stirring beneath the skin of his fingertips. The sickness had already gone. "Leave this city. And tell everyone who asks that Minos King was merciful enough to let you live."
The woman shuffled toward the door. When she reached Ariadne she paused and moved her hair aside with one fat-fingered hand. Her beady brown eyes found Ariadne's and held them.
"Now," said the king. The slave shuffled on, and out.
Pasiphae was looking down at Asterion, drawing her weeping palms gently along his burns. Deucalion was standing with his head against the painted bull-god's flank, facing his mother. The only eyes Ariadne could see were Androgeus' and Asterion's, and they were on her, steady and knowing. Androgeus can talk to animals, she thought, and the sickness was in her throat again.
"He is monstrous," Minos said.
Pasiphae smiled and curled a lock of hair behind Asterion's ear. "He is my god's, and he frightens you. Shames you, too—for your own family came to kingship with marks far weaker than his. Conjurors of light and thunder; the gods were hardly even trying, when they marked your line."
Minos gripped Ariadne's shoulders even more tightly. The heat in his fingers made her want to wriggle, but she did not. She waited for him to growl a curse or shoot bolts of fire at her mother but he only stood and stood, breathing heavily – and then his hands were gone and he was walking swiftly down the hall, in and out of the light that fell between the pillars. "No!" Ariadne wanted to cry after him. "Come back; do something!"
"My son," Pasiphae crooned. "My little lord."
Ariadne felt blood surging up into her head again – fury, this time, not joy. There were voices too, her own and ones she did not know: You should have been the only one to know about him no one is looking at you no one is paying you any attention at all not the gods and not men even though you danced for them only this morning run away run away and they may notice…
She ran, but no one called after her and no one followed (she glanced over her shoulder to see). All of her hairpins fell out; by the time she came to a panting halt in Naucrate's outer chamber her curls were hanging against her neck and back in a tangled mess.
"Princess! What is it now? Come here and sit by me…"
Naucrate smelled like lemons, as always, and her hands were as firm and gentle as ever, tracing long lines on Ariadne's back, but the voices and blood did not stop their pounding. Ariadne pulled herself free of Naucrate's arms and ran to the table. She swept everything off it – all the tiny jars and vials and boxes. Kohl, perfume, figs and glass rained down onto the stone.
"Ariadne," Naucrate said, into the silence that followed. "Oh, Minnow, what is wrong?"